WebVR/WebXR Play Guide
User Generated Gallery is open. It's fun!
<Web VR WebXR Guide>
<Oculus Quest,Go>
Oculus Browser Guides and Troubles
<Other Hardware Guides>
Oculus Rift Guide
Windows Mixed Reality
HTC Vive,Valve Index and SteamVR Guide
Google Daydream

Supported VR Headsets
Confirmed Headsets
Oculus Quest, Quest2
Oculus Go (need a system update if WebXR crashes)
Possible Headsets, may not work for you.
Cardboard VR
Google Daydream
Windows Mixed Reality
HTC Vive and SteamVR
Oculus Rift(S)
Controller Calibration (Laser,Twohand mode)
This process is for the program to know your comfortable wrist angle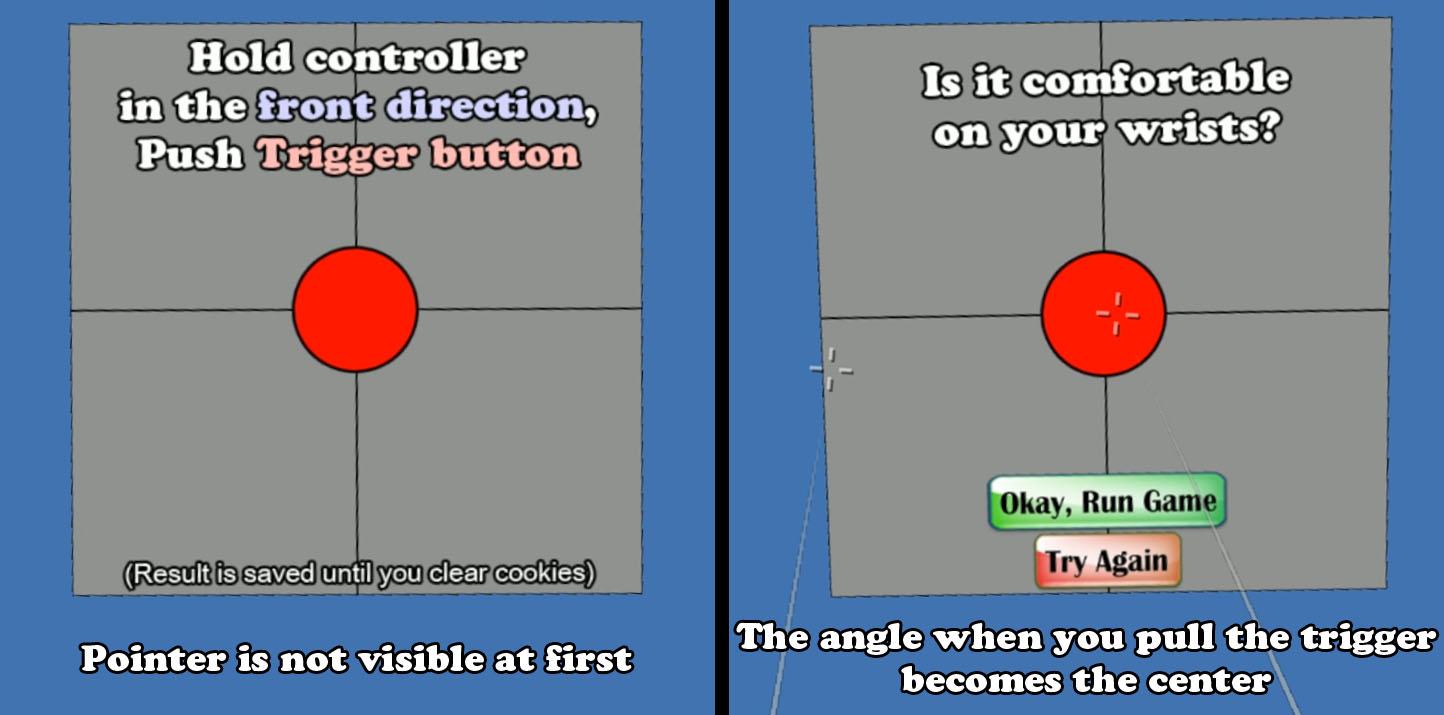 Button Maps
Choose a matching controller to your device
Otherwise, analog sticks are not going to work.
Using Menu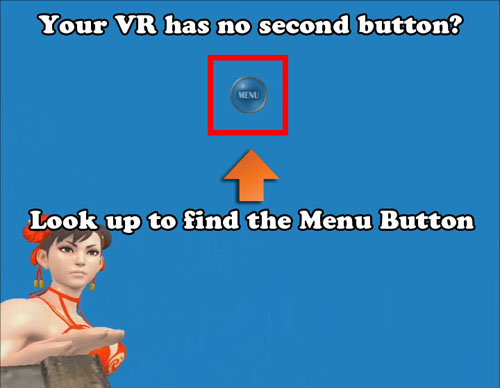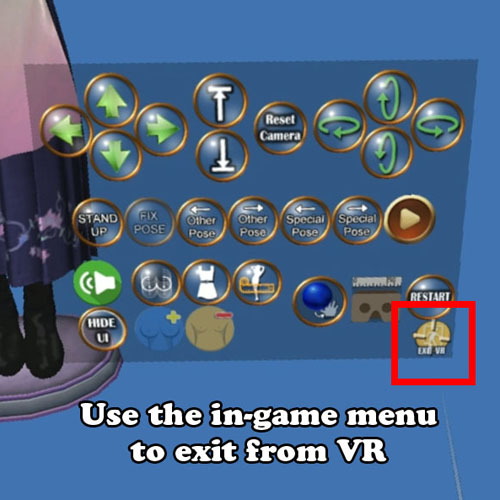 hide the menu button on the sky




If the menu button is hidden,
Hand tracking user can access menu by this gesture without the button






Repeat Sex Feature in VR Comics and VR Standing Girls
Repeat Sex button will show when it is possible to use. It repeats only the sex parts of the animation.


Graphic Detail Adjustment


Dynamic Light Effect
- Recommend OFF on [Oculus Go,Google VR with Snap 835]

Antialiasing
– This option taxes your device very much
– Need experiment with this option on PC devices. PC WebXR may already have default antialiasing. Turning this ON may slow it down with no quality gain.

Resolution
– Find a best trade-off resolution for you
– Recommend 1.4X on solo girl contents. Experiment 1.2X on VR Comics displaying multiple characters.
– Resolution has no effect on PC VR.

Shadow Detail
– Default will provide a blurry shadow, fit for Mobile VRs.
– Fell free to experiment on your device. Maximum shadow may slow down even the PC VRs.
Recommendations
– For Oculus Quest, 1.4X resolution with no Antialiasing
– For PC VRs, use default resolution,Shadow High or Max. (Antialiasing needs experiment)

Oculus Browser Guides and Troubles
What is Web VR? (or WebXR to be exact)



Fixing Oculus Browser Permission
👉 This is the site permission


Oculus Rift(S)
1) first turn on OpenXR runtime in Oculus
image
2) Go to Oculus Home's Desktop mode, open Chrome/Edge browser and open WebXR page. (or open WebXR page in non-VR mode, and go to VR later)
image
This method is tested in Rift S.
*You can do the web browsing inside VR with this method.
(this method was verified on 2022-6-5)
Windows Mixed Reality(archived)
*This device is no longer verified (checked for the last time on 2021-8-17 with full windows update)
As I experienced, WebXR was frequently broken by Windows updates, but it eventually came back every time. So I suggest you don't give up if you want WebXR in Windows Mixed Reality.
*Single controller deadlock - WebXR won't start with only one controller. Always start with both controllers.
*This method was verified using my Rift S on 2022-6-5.
On my test, I saw several crashes before the game runs, but it worked eventually.
** I don't have HTC Vive nor Valve Index. I cannot exactly verify those devices, but I think they'll work because it's the same SteamVR as the Rift S.
1. Choose a matching controller to your device
Otherwise, analog sticks are not going to work.

2. Run by Chrome Desktop Browser
Assign SteamVR as OpenXR Runtime in the SteamVR Setup.
Open Chrome Desktop version, open WebXR page, click "Go VR" then wear headset.
* You may have a long delay (several seconds) to see the game image after wearing the headset.
Google Daydream(archived)
*This device is no longer verified. I don't have the supported phone anymore.
Unfortunately, recent Chrome 85 update doesn't allow you to start WebXR inside VR. You don't have the Chrome icon inside the Daydream VR.
To fix this, you either
1) uninstall Chrome and install chrome 84 from apkmirror, also need to disable auto APP update
2) start VR in Cardboard VR like manner (start in non-VR, and wear headset later)
Android APK tutorial is easy to find, I'll leave the details to the users.